RYA British Championship Bedford GP...
Sat 4th/Sun 5th August 2018 at 10:00 - 18:00
12

Days

15

Hrs

13

Mins

9

Secs
RYA Powerboat News Highlights
Powerboat GP set for 7th Season as they confirm new 2018 calendar!
Heading into its 7th season, the ever-popular Powerboat GP series organisers have published their revised racing calendar and launched the 2018 RYA British Championship. With the return of the popular Rother Valley circuit, it
Read more
Powerboat GP Champions Crowned at RYA Awards Night
It was a night of glitz, glamour and awards as racers from offshore, circuit and jet bike, were joined by friends, family, sponsors and supporters to celebrate the successes of the 2017 season at the annual RYA Powerboat Racing
Read more
Stewartby powering up for penultimate event
This weekend (15/16 September) the Powerboat GP series returns to Stewartby, Bedford for the penultimate Grand Prix of the 2017 Championship campaign. In what has been an action packed season so far teams will head back to Bedf
Read more
British Sprint Championship set for sensational battle
Britain's top Powerboat racers head to Stewartby over the 5th & 6th August for the 2017 Powerboat GP RYA British Sprint championships. 50 of Britain's top Powerboat racers head to the stand-alone event that will
Read more
Championship leads under challenge at Chasewater
Last weekend (15/16 July) saw the third round of the Powerboat GP British RYA Championship held at Chasewater Water Park. Four championship classes were in action competing for vital points in the 2017 championship campaign. F
Read more
Race is on to Chase
This weekend (15/16 July) the 2017 Powerboat GP British RYA Championships speed into Chasewater for Round 3 of the contest. Competitors from all over the UK will descend on the reservoir in Burntwood to battle it out for all im
Read more
Clips
2014 UIM Powerboat GP W...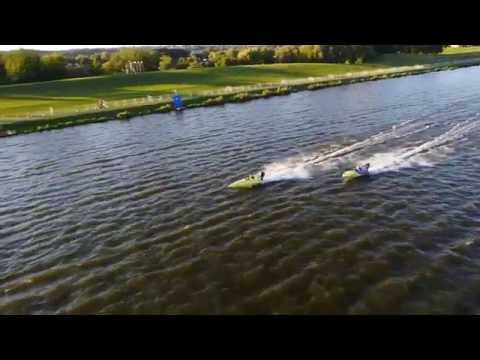 Clips Gallery
Tweets
Best of luck to many-time National, European and World Champion Ben Jelf this weekend as he battles it out in Aluks… https://t.co/uii7xC9svp
This weekend the stages are set for some absolutely fantastic powerboat racing, and those stages are two of the cou… https://t.co/lzmlc8zUbG
Plenty of racing going on around the globe today. Best of luck to all those taking part, especially #TeamGB's Harve… https://t.co/WDPAp0NfX6
Driver Focus
Driver:
Thomas Mantripp
Place of Living: Lowestoft, UK
Race Number: 12
Racing Since: 2011
Driver Profile
Class Focus