Bedford Grand Prix
Sat 20th/Sun 21st September 2014 at 10:00 - 17:00
17

Days

4

Hrs

26

Mins

39

Secs
RYA Powerboat News Highlights
Comparato Completes his Championship Challenge.
"It was a perfect weekend" said Alberto Comparato, "I don't think I could have done anything else to improve it." As the young Italian driver stepped onto the top step of the podium
Read more
Comparato Comes Out Fighting.
After taking maximum points at the previous F4S round held in Latvia, Alberto Comparato continued where he left off by taking twenty points in the first F4S race held at the National Watersports Centre, No
Read more
Nottingham prepares for International Powerboat Extravaganza !
Powerboat GP, this weekend (30/31 August) will present a plethora of Powerboat action at the National Watersports Centre in Nottingham. 52 powerboat racers representing 12 countries will compete for four UIM Titles that will se
Read more
Girl Power Ready for Nottingham.
Building on the success of the last two year's of international powerboat racing championship events, Powerboat GP has once again organised a mouth watering prospect for circuit race fans in the shape of the GT
Read more
Tickets now on Sale for Nottingham Grand Prix
We are pleased to confirm that tickets are now on sale for the UIM Powerboat GP event to be held at the National Watersports Centre on Saturday 30th and Sunday 31st August.To purchase tickets, please follow the link belowBuy Ti
Read more
Sprint Grand Prix
After a rain swept Stewartby had seen people watching the opening day of the 2014 Powerboat GP Sprint Championships from beneath umbrellas, blue sky and bright sunshine certainly added to the almost like part
Read more
Clips
2012 Powerboat GP - Ta...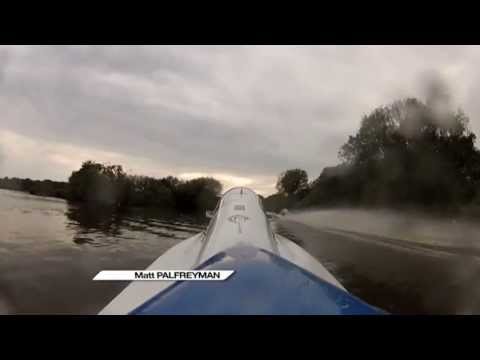 Clips Gallery
Tweets
RT @Neilg27: Brilliant weekend at Nottingham, with @powerboatgp. I have posted a new album on flickr follow this link https://t.co/AHbsfUm…
I would just like to publicly thank all of the people who helped in whatever way with the organisation of the... http://t.co/oPyxtj4yvu
Full coverage from Kingsbury, Chasewater and Stewartby. The next issue will feature both Nottingham and the final... http://t.co/9ifqR5LPXg
Driver Focus
Driver:
Ben Jelf
Place of Living: Kent, UK
Race Number: 4
Racing Since: 2009
Driver Profile
Class Focus