RYA Powerboat News Highlights
Abbie Brewer
As many of you will be aware, Abbie Brewer was involved in a collision in the first heat of the GT30 race at Stewartby on Saturday, meaning she was unable to complete in the rest of the weekend's races.We are pleased to confirm
Read more
The Magnificent Seven at the Bedford GP.
After first taking the F2 crown way back in 2003, Paul Balfour further extended his record by taking the RYA Powerboat GP 2014 British Championship title for a fifth time after he dominated proceedings at the Bedford Gr
Read more
Mantripp on Course for GT15 Title.
As darkness descended upon Stewartby Lake several of the drivers are now just one step closer to collecting their National Championship titles as the RYA Powerboat GP 2014 British Championship draws to a conclusion at t
Read more
Bedford Grand Prix Preview.
This weekend circuit racing competitors from all corners of the country will be making their way to the Stewartby Watersports Club, who host the final round of the RYA Powerboat GP 2014 British Championship, the
Read more
Powerboat GP Broadcast Dates Confirmed
After much anticipation, we are pleased to confirm the Broadcast dates for the 2014 Powerboat GP season on Sky Sports. Sky have this year undergone a number of changes with their Sports Channels and are moving more toward
Read more
Comparato Completes his Championship Challenge.
"It was a perfect weekend" said Alberto Comparato, "I don't think I could have done anything else to improve it." As the young Italian driver stepped onto the top step of the podium
Read more
Clips
2013 Oulton Broad Full ...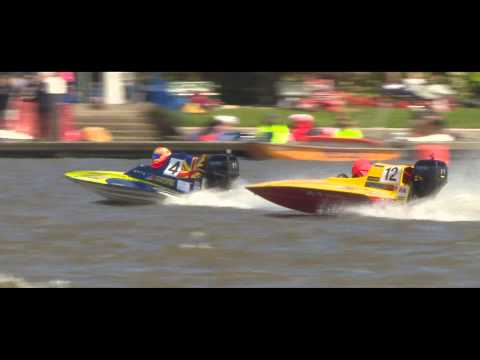 Clips Gallery
Tweets
Full report from Nottingham. http://t.co/eGI99Z82nm
RT @YPPproducts: 8am tomorrow lets get behind #BandAid30 and go to war with this horrible disease! Download the track and support the cours…
2014 RYA Powerboat GP Round 5 - Stewartby: http://t.co/U3c9ReOrhs via @YouTube
Driver Focus
Driver:
Thomas Mantripp
Place of Living: Lowestoft, UK
Race Number: 12
Racing Since: 2011
Driver Profile
Class Focus